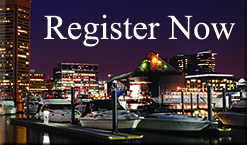 By: Robert C. Gallo, MD, The Homer and Martha Gudelsky Distinguished Professor in Medicine, Co-Founder Director, Institute of Human Virology
Manhattan Charurat, PhD, Director, Division of Epidemiology and Prevention and Associate Professor of Medicine, Institute of Human Virology
Dear Colleagues and Friends,
Welcome to the 18th Annual International Meeting of the Institute of Human Virology (IHV), scheduled for Monday, September 19, 2016 through Thursday, September 22, 2016 in Baltimore, MD.
The Annual Meeting will feature themes on HIV "Cure" Research with Emphasis on Viral Suppression; Selected New Developments in Cancer Research; Emerging Viruses and the Global Virus Network (GVN); Structural Biology; Extracellular Vesicle Research; Immunology and Viral Pathogenesis Research; Progress in Vaccinology and HIV Prevention; and Advances in Clinical Virology. We have also scheduled a special mini-symposium to honor this year's IHV Lifetime Achievement Awardees Raymond Schinazi, PhD, Hon DSc (Public Service) and Peter Vogt, PhD (Scientific Contributions). This symposium will feature the third annual Reinhard Kurth Memorial Lecture by Nobel Laureate Harald zur Hausen, among others. To provide opportunities for junior investigators to present, we are emphasizing submission of research abstracts through our web portal - so please share this opportunity with your faculty. As is our tradition, scientific leaders at the cutting-edge of new advances will present Special Lectures on important, emerging topics.
As mentioned, this year's IHV 2016 Lifetime Achievement Award for Public Service will be presented to Raymond Schinazi, PhD, Hon DSc, Professor of Pediatrics and Director, Laboratory of Biochemical Pharmacology, Emory University and Member, Board of Directors, Global Virus Network (GVN). Dr. Schinazi is being recognized for his outstanding leadership in the field of HIV and his extraordinary ability in translating research to antiviral therapies that have saved the lives of millions of people globally. Harvey Alter, MD, Distinguished National Institutes of Health (NIH) Investigator, Chief, Infectious Diseases Section, Associate Director of Research, Department of Transfusion Medicine, NIH and Mario Stevenson, PhD, Chief, Division of Infectious Diseases, Miller School of Medicine, University of Miami, will lecture in Dr. Schinazi's honor.
This year's IHV 2016 Lifetime Achievement Award for Scientific Contributions will be presented to Peter Vogt, PhD, Professor, Department of Molecular and Experimental Medicine, The Scripps Research Institute, California. Dr. Vogt is being recognized for his pioneering role in the study of the genetics, replication cycle and mechanisms of cancer induction by animal retroviruses. Carl Croce, MD, Professor and Chair, Department of Molecular Virology, Immunology and Medical Genetics, The Ohio State University College of Medicine and Nobel Laureate Harald zur Hausen will present the Reinhard Kurth Memorial Lecture in honor of Dr. Vogt.
Dr. Schinazi and Dr. Vogt will be officially honored at our Annual Awards Gala on Wednesday, September 21 at the Four Seasons Hotel in Baltimore. A gala reception will begin at 6:15 pm followed by dinner at 7:00 pm.
We welcome you to Baltimore, Maryland – home of the IHV -- and look forward to you joining us at the elegant Four Seasons Hotel located in Baltimore's enchanting urban setting and internationally renowned Inner Harbor, which is just a short distance from the National Aquarium the Maryland Science Center.
Meeting participants will find a range of shopping, dining, and cultural venues in this bustling city locale, nicknamed "Charm City" for its historic prominence and delightful red brick row house neighborhoods and sparkling skyscrapers.
We look forward to the IHV 18thAnnual International Meeting continuing the tradition of excellent science and provocative discussion.
Sincerely,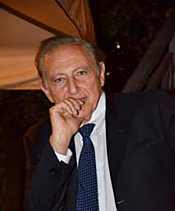 ‌
Robert C. Gallo, MD
Homer and Martha Guldelsky
Distinguished Professor in Medicine
Director
Institute of Human Virology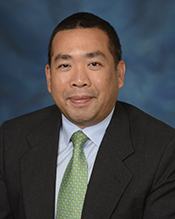 ‌
Manhattan Charurat, PhD
Director, Division of Epidemiology and Prevention
Associate Professor of Medicine
Institute of Human Virology